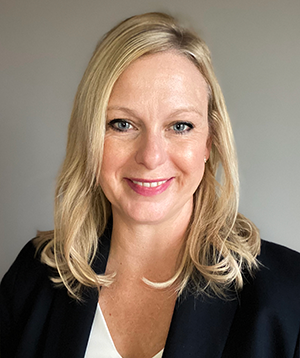 Toledo, Ohio, December 1, 2021 – Communica announced today that it has hired Jessica Hover as Director, Public Relations. Hover comes to the agency with a wealth of experience in public relations and social media, most recently as a Senior Public Relations Specialist for ProMedica.
"We are thrilled to have Jessica join our team," said Debra Monagan, President, Communica. "Her experience as a PR professional, with a particular focus in effectively communicating complex issues to diverse audiences, is going to be a great asset to us."
Prior to her work at ProMedica, Hover spent several years as the Development Director at the American Heart Association and American Stroke Association in Northwest Ohio. In addition, she holds a Master of Education and was a fourth through sixth grade teacher for five years before becoming the Associate Director of the Montessori School of Bowling Green for nearly eight years.
"Joining the Communica team is very exciting. Working with clients down the road and around the world, while leaning on my background in non-profit, will hopefully perpetuate Communica's longstanding tradition of excellence," said Hover.
Hover is a lifelong resident of Bowling Green, Ohio, where she lives with her husband and three children. She holds a Bachelor of Arts, English from The Ohio State University and a Master of Education from Bowling Green State University.
About Communica
Communica is a full-service, integrated marketing firm fusing its deep roots in brand building, through strategic communications and design, with an expertise in lead generation, conversion and sales across digital and offline landscapes. By bringing together the best thinking and execution across disciplines, Communica delivers highly effective, creative solutions that help organizations grow.
The firm has created award-winning, high-impact marketing programs for a wide range of consumer and business-to-business clients and has been named one of America's top BtoB agencies 10 times.* For 30 years, Communica has been a fixture in downtown Toledo with satellite offices in Columbus, Detroit and Charlotte. https://www.thinkcommunica.com/

*BtoB Magazine is now part of AdAge.
Posted in News

Comments Off