Posted on June 5, 2018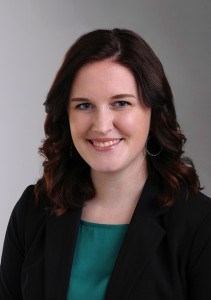 Lindsay Gebhart
Communica welcomes Lindsay Gebhart, Media Buyer, to the team. A graduate of Bowling Green State University, Lindsay earned a bachelor of science in Journalism and a dual minor in Marketing and Visual Communications Technology.
A Toledo area native, Lindsay started her career in Cleveland, Ohio, where she worked in business-to-business advertising with clients in the automotive, chemical, industrial and construction industries. At Communica, she eagerly dives into the business-to-consumer sector of media buying, and will be assisting with media buys for several of the agency's industry clients.
"I was eager to accept the opportunity to join Communica's media team. It has allowed me to leverage my education and past work experience in a unique way. It has been extremely rewarding to take part in the media planning and buying process for our clients, and to then see their campaign goals and objectives come to light. I'm part of a great team of professionals here, and I'm looking forward to learning from the best", said Lindsay.
A resident of Perrysburg, Lindsay enjoys exploring the local-area food and music scene, spending time with her family, friends, and tabby cat named Leo.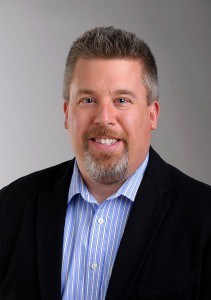 Mike Sugg
Communica is pleased to introduce Mike Sugg, Integrated Media Specialist. Mike develops strategies for media planning and purchasing, including budgets, negotiating with media partners or coordinating efforts across internal departments. Mike also contributes to the agency's search engine marketing services by developing and executing SEM campaigns.
With 17 years of media buying and planning experience, Mike was drawn to Communica by the agency's reputation in the market. "I have always heard excellent things about Communica, and was aware of the agency's growth in recent years. It's a great fit with my work ethic and values," said Mike.
Outside of work, Mike loves to spend time with his wife and their four children – Morgan (18), Jacob (16), Jonathon (14) and Samantha (10). Animal lovers, their family shares two dogs (Sara & Jessie) and two turtles (Bert & Luna). Mike is a music buff and enjoys a wide array of artists across many genres. He loves going to concerts and tries to experience live music at least once a month.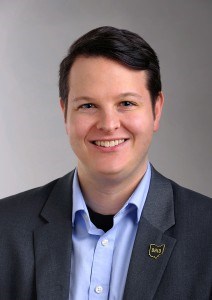 Dan Paquette
Dan Paquette has joined Communica's digital team. Prior to his time at the agency, Dan worked for a startup called Satelytics; a company with a platform for analyzing satellite imagery for water pollution and environmental risks for oil, gas and power companies.
Dan learned about the opening in the digital department through a friend. He says that he has wanted to work in an agency since starting his career and that he loves Communica's downtown space, culture and work. In Dan's role as Manager, Website and Application Development, he works closely with the creative team and programming to deliver custom digital solutions for our clients.
Outside of work, Dan does a lot of community networking in and around Toledo. He is the founder of Toledo Web Professionals, a networking group for local web designers/developers, and he is also a mentor for CoderDojo Toledo, a programming club for children held every Saturday. Dan is also a self-proclaimed foodie, stating, "If you're ever interested in lunch or a happy hour, I am too, and my extension is 252."
This entry was posted in A.World Newsletter, Communica Blog