Posted on November 2, 2017
From Paris to Pittsburgh, from Belize to Baton Rouge, this summer at Communica we were able to travel the world, thanks to our client Hercules Tire and the Destination Recreation Sweepstakes. The contest, which asked people to share their favorite vacation photo for a chance to win a road-trip getaway, garnered thousands of submissions from all over the U.S.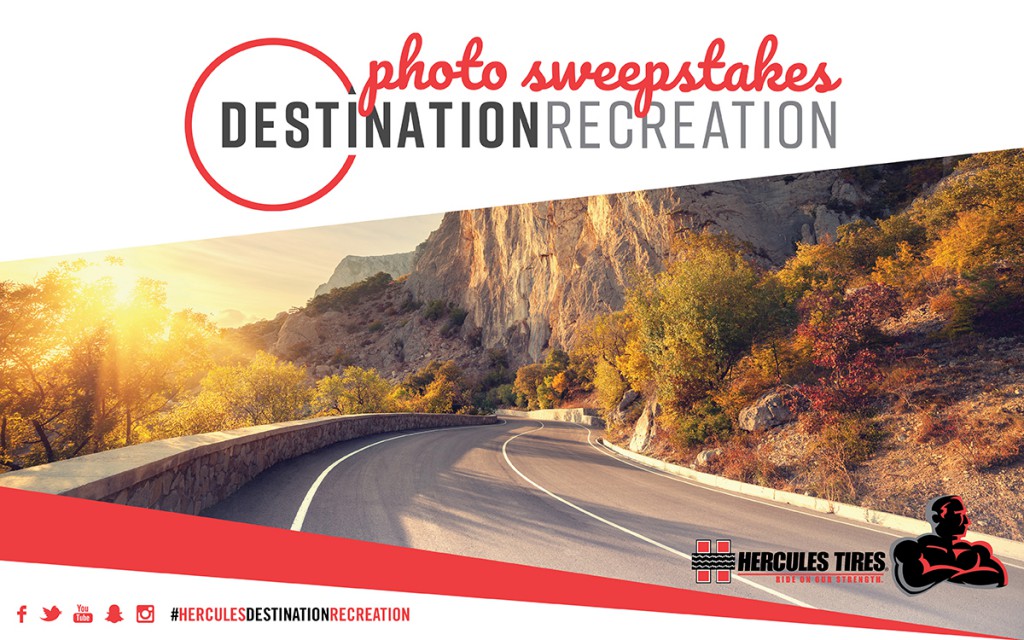 "With this contest, we really wanted to play upon the nostalgia of the classic road trip," said Suzy Mitchell, manager, brand development, for Hercules Tire. "Summer vacations feel like a right of passage, but often they can be prohibitively expensive. We loved combining the visual elements of photographs from past vacations with prizes that honored an American tradition."
According to Staci Ozuk, the account executive who managed the project at Communica, the Destination Recreation contest was so strong in part because it took advantage of the agency's integrated services.
"We were able to incorporate the majority of our agency's services into the contest's creation and implementation, from creative strategy and development to social media outreach and public relations," said Ozuk. "As an agency, it's always energizing when multiple facets of our organization work together to help a client achieve their goal."
One of the goals of the contest was to build additional audiences for the brand. The teams hoped to extend the Hercules brand experience and increase awareness through extremely relevant vacation moments, each creating an emotional entry-point into conversations about personal vacation preferences. Each post was crafted to offer an emotion-driven connection to a place or memory, seeding interest and increasing engagement.
In addition, Communica's social ad strategy considered these emotional touch-points as assets and enabled the building of target audiences for each scenario. Multiple ads were tested with very specific targets designed to increase relevance and ensure the brand's first moment with new audiences was positive and memorable. Relevance, engagement and video views were excellent, exceeding expectations. The audiences Communica grew for the campaign have become an important asset to Hercules Tire's overall social strategy.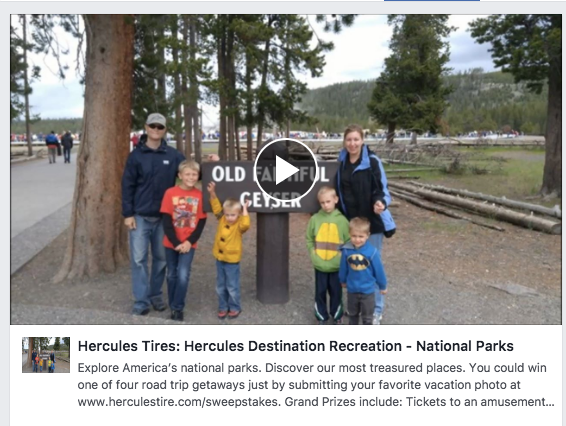 Projects like Destination Recreation can be a fantastic opportunity to increase brand awareness and increase influence with desired audiences; they also offer the chance for play, creativity and conversation.
"We found it incredibly rewarding when people entered our contest and shared stories from their lives," said Mitchell. "People shared photos from destination weddings and once in a lifetime vacations – from adventures in mountain climbing to beach barbecues. At the end of the contest we were able to award four winners with weekends tailor-made to their interests, which was the most exciting part of all."