Posted on March 20, 2020
Posted by Nick Ritota, Vice President, Account Services at Communica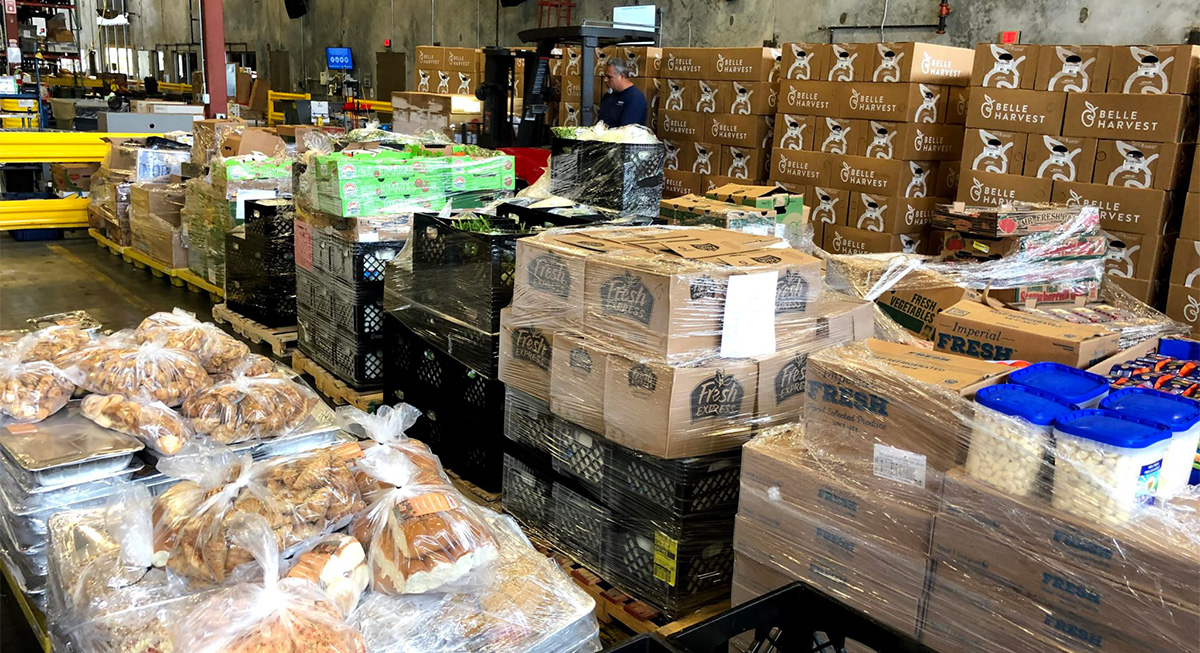 Image: pallets of food donated to the Second Harvest Food Bank of Central Florida by Disney.
As marketers we know that, even in the best of times, keeping a brand relevant is an ongoing challenge. We utilize all types of metrics to make sure that we are engaging with our customers and that our brand is vital and pertinent to its markets. Adding the complexity of the current health crisis in our country makes us work twice as hard, so that we don't exit on the other side of this with anything other than high-brand acceptance.
Driving a strategy while there is chaos all around us is challenging. You must know when to speak, in what tone and, above all, empathize with your audience without trying to sell. Staying silent is not a strategy.
We can't ignore what is happening around us. It has become a part of the fabric of our society. But not contributing to the conversation will leave your brand in a weakened position once this passes. And, it will pass. The proverbial ostrich head in the sand is the perfect analogy for what not to do during a crisis.
Instead, we must speak up about what we are doing to aide our customers. And, to be even more relevant, what we are doing for others, without consideration as to ever receiving anything in return.
We've heard stories about Disney donating all of its food once its parks closed. Shine distillery in Portland started making and giving away hand sanitizer. Adobe is giving temporary at-home access for certain customers of their cloud application.
Maybe you can't compete on the level of large corporations, but your efforts now will speak volumes about your brand. And we all know that what we do now is a big part of how relevant our brand is viewed when this passes.
As Mark Cuban recently said, "Rather than focusing on how bad it is, focus on how you can use this time to connect with your future customers."
Take your brand out of quarantine and view this as an opportunity to set the stage for the future.